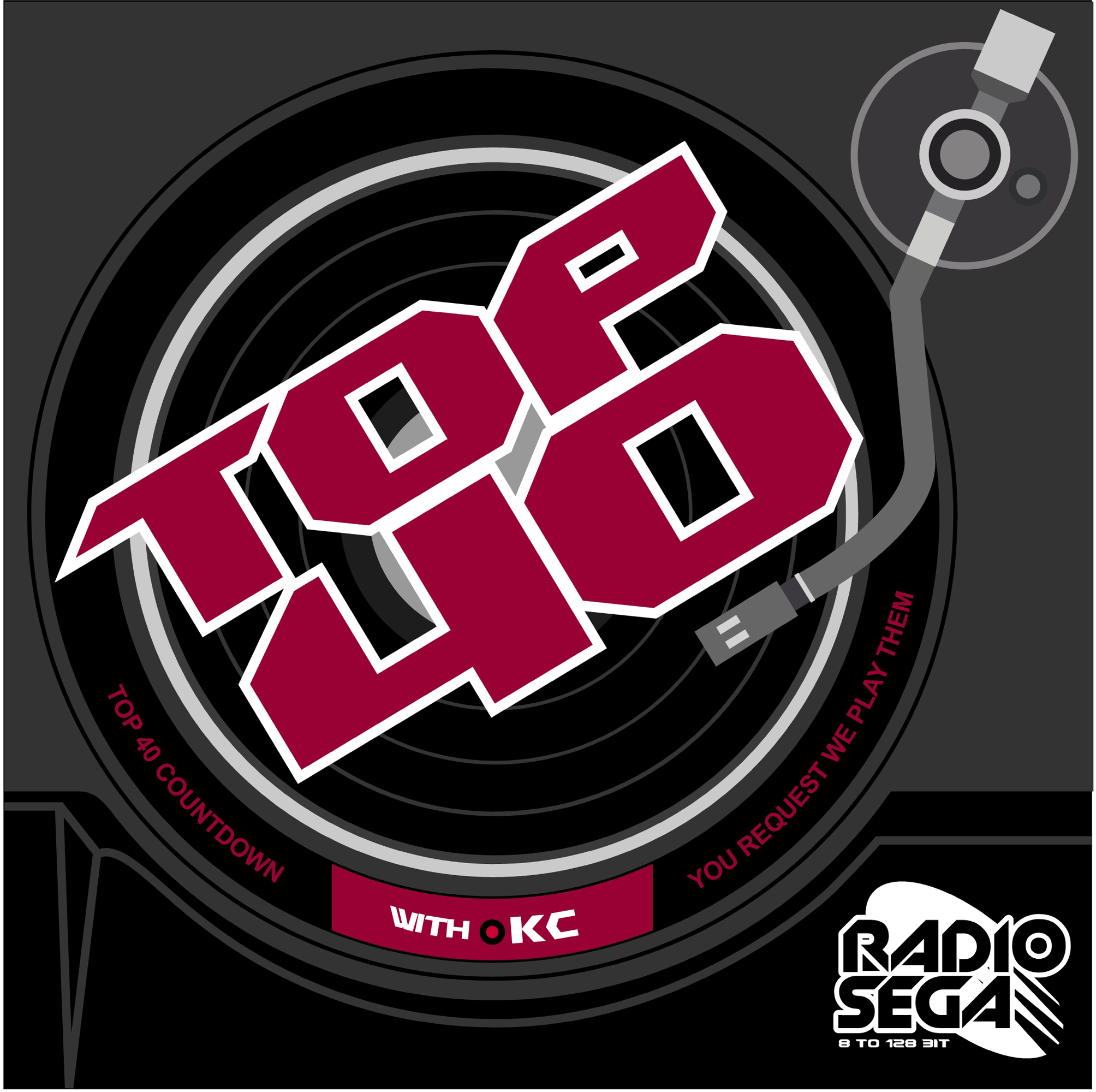 ---
Close The Month In Style With Your Top 40 Favourites
This week, playlist highlights from recently added soundtracks and a possible surprise in the works.
One of the great things about doing the Top 40 Countdown is that every week is different in regards to what music I get to play. This week's chart is looking like a completely different thing compared to last week's.
You still have two whole days to request your favourites, though, so everything can change. Remember, requests for this week's chart end Saturday, at midnight (UK time). Of course, with Saturday Night SEGA airing between 10pm and midnight, you've actually got until the start of the show to hit that request button.
Then, on Monday, at 8pm, I'll be back with RadioSEGA's Top 40 Countdown, playing your favourites of the week. I'll also play a few highlights from recently added soundtracks and, perhaps we'll have another surprise as well...
Don't forget to go to radiosega.net/listen to grab your updated links or you'll miss out on the fun!
27th September, 2013 - 13:56 GMT
KC
Article viewed 578 times
Comments:
There are no comments for this article.
You need to be logged in to post a comment.
Please login using the boxes at the top of the page.




Requests between 9th Sep and 15th Sep







Replies: 0

Replies: 21

Replies: 2428

Replies: 30

Replies: 60

http://www.segadriven.com/
http://www.lastminutecontinue.com/
http://www.sonicstadium.org/
http://www.summerofsonic.com/
http://outrun86.wordpress.com/
https://www.facebook.com/groups/soniclondon/
https://twitter.com/cavernsofhope
http://16bap.theclassicgamer.net
http://www.sega-addicts.com
http://twitch.tv/thecorndogbandit
http://www.thedreamcastjunkyard.co.uk/
http://yakuzafan.com/
http://puyonexus.com/
http://segabits.com/
https://www.youtube.com/c/NintendoLounge