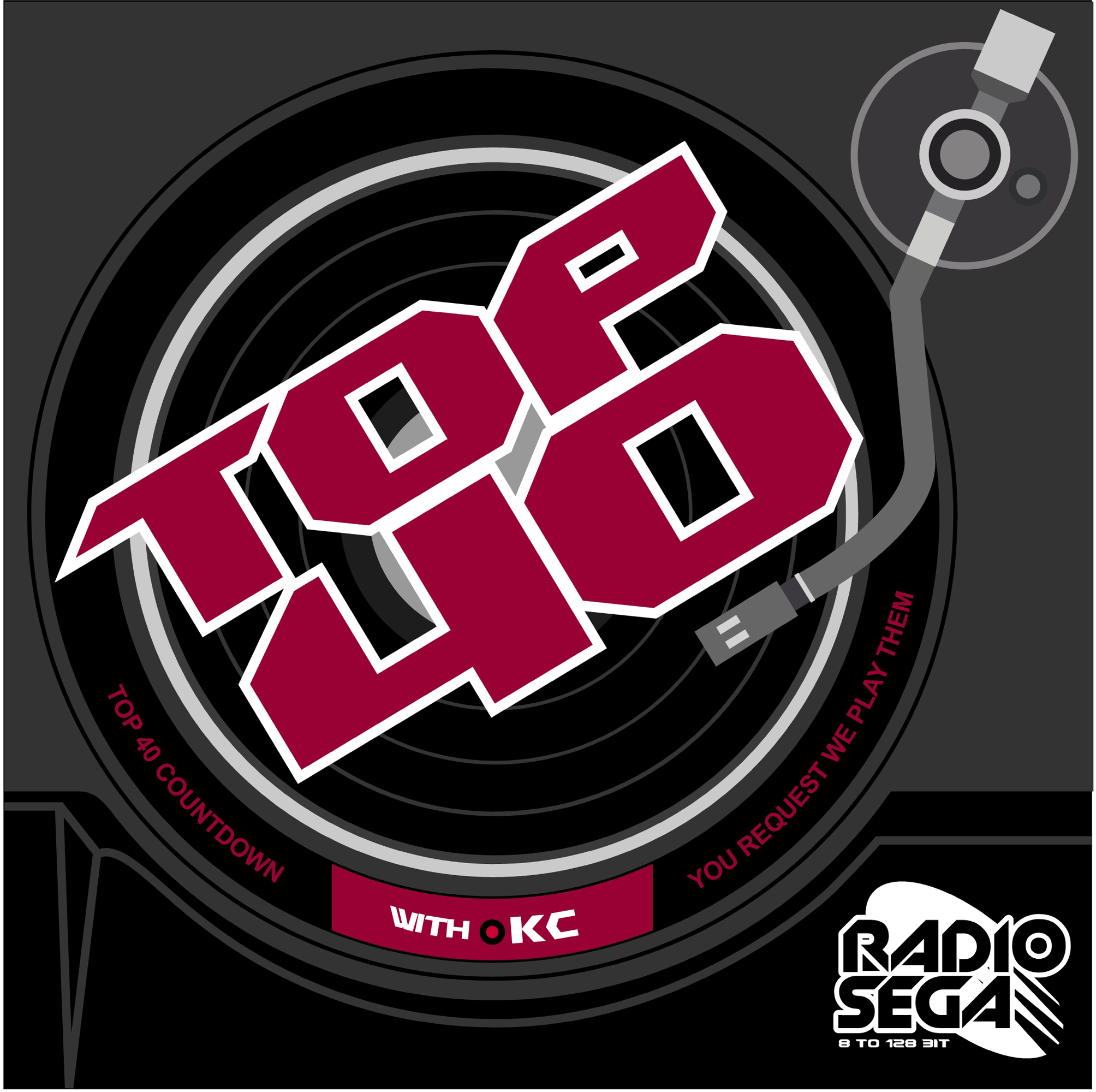 ---
Back To Your Regular Countdown Schedule!
With October's Game of the Month Show behind us, it's back to our usual schedule next week.
This week we had RSTop40 (yes, it's short for RadioSEGA's Top 40 Countdown, get used to it!) airing one hour later and being one hour shorter, due to it being GotM Show week (also, short for something... figure it out!).
Next Monday, we're back to our usual 8pm slot. And we're making the most of our time too!
What's new next week? Well, the usual 40 most requested songs and Playlist Highlights, BUT... with a twist! We've teamed up with Saturday Night SEGA and RadioSEGA's Song of 2013 competition. So, for the next four weeks, starting on October 28th and all the way until November 24th, our Playlist Highlights will focus on songs from games eligible for the competition. A few eligible remixes might be featured as well.
As usual, request your favourites from our playlist until this Saturday and tune in next Monday, October 28th, at 8pm GMT...yes, GMT! Don't forget to set your clocks behind one hour this Sunday, or go here to find out what time that is where you are.
25th October, 2013 - 02:04 GMT
KC
Article viewed 571 times
Comments:
There are no comments for this article.
You need to be logged in to post a comment.
Please login using the boxes at the top of the page.




Requests between 12th Aug and 18th Aug







Replies: 11

Replies: 2427

Replies: 26

Replies: 29

Replies: 5

http://www.segadriven.com/
http://www.lastminutecontinue.com/
http://www.sonicstadium.org/
http://www.summerofsonic.com/
http://outrun86.wordpress.com/
https://www.facebook.com/groups/soniclondon/
https://twitter.com/cavernsofhope
http://16bap.theclassicgamer.net
http://www.sega-addicts.com
http://twitch.tv/thecorndogbandit
http://www.thedreamcastjunkyard.co.uk/
http://yakuzafan.com/
http://puyonexus.com/
http://segabits.com/
https://www.youtube.com/c/NintendoLounge