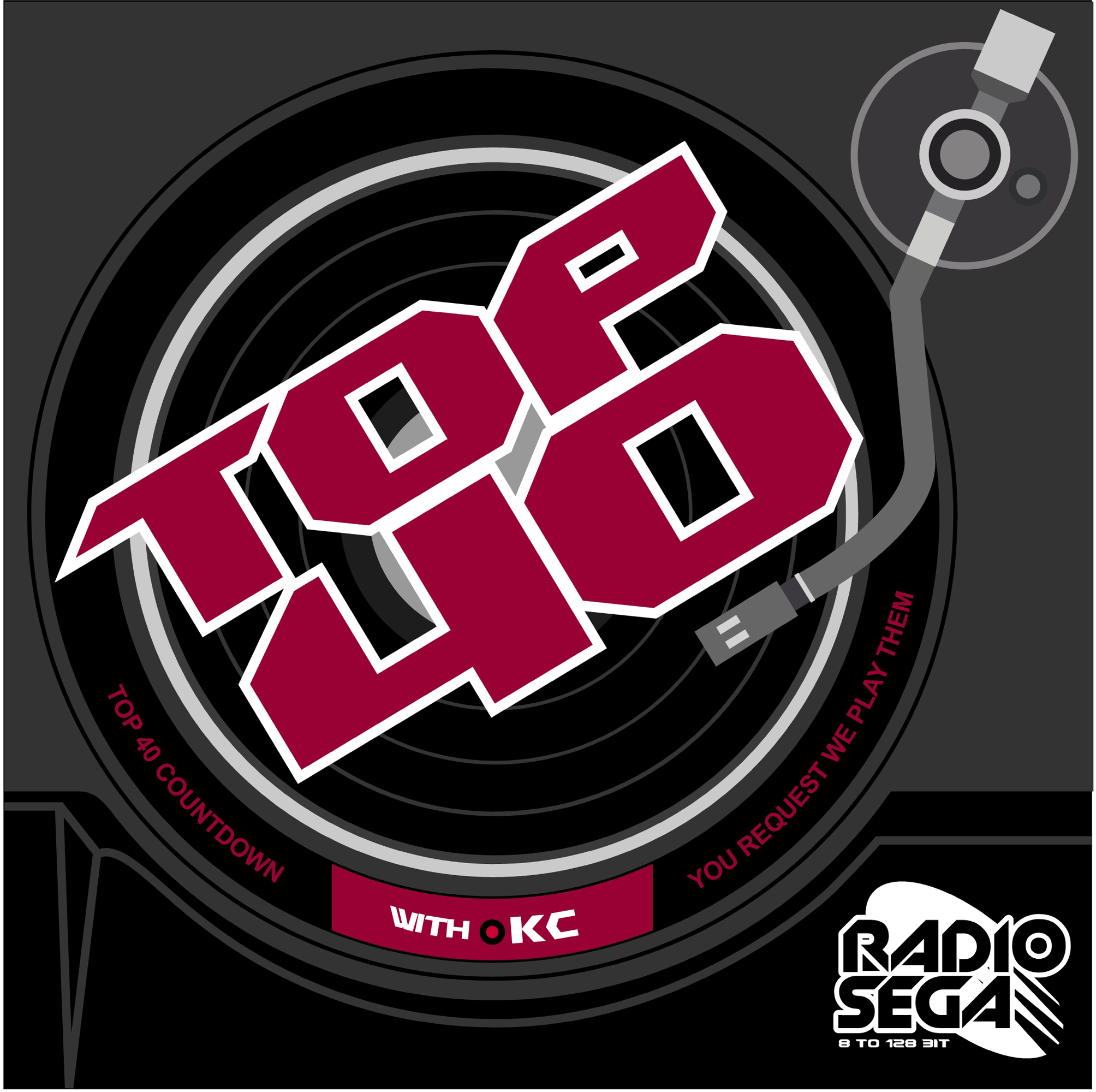 ---
All Good Things Must Come To An End (Of Season)
43 weeks, hundreds of tracks and a few good laughs later, it's time to take a break...
Greetings, fellow SEGA fans! On Monday, 23rd of September, 2013, I took it upon myself to bring to RadioSEGA a show that was supposed to debut about 3 years earlier, at the time we started doing LiVE shows.
SegaMark thought of a show to play the most requested songs on our website every week. Unfortunately, time passed and that idea never made it to the airwaves. Other really great shows aired and entertained the masses, but we all love a good countdown show, right?
Enter newbie host KC with no clue how to actually do a live show, let alone one as demanding as a chart countdown every week and in English (yes, I'm from Portugal!)! After a short trial the week before, the first episode of RadioSEGA's Top 40 Countdown was live at 8pm UK (and Portugal) time.
To be honest, I always thought of this as an experiment to see if the format would be well received by listeners so someone else, someone better, could come along and pick it up and host it.
Fast forward 43 weeks and I'm surprisingly still here and people have apparently been enjoying RSTop40! But we all need some rest and a Summer break sounds like a good idea! So episode 43, which will be airing on the 14th of July, will also mark the Season 1 finale of RSTop40.
The big question is: what the hell are we gonna do to celebrate the finale? That's why I need YOUR help. What do YOU want to hear in the final episode of this first season? Some Gizoogling? Some of the past Fake Ads? Something new and totally different? I'm open to suggestions so let me know by sending me an email to kc [at] radiosega [dot] net.
Don't be afraid to be random and crazy. God knows that never stopped me before! :D
Also, don't forget we're still counting down the 40 most requested songs of the week for one last time. Are your favourites gonna make it to the final chart of the season? Find out on Monday, 14th of July, at 8pm BST.
6th July, 2014 - 23:41 GMT
KC
Article viewed 534 times
There are no comments for this article.
You need to be logged in to post a comment.
Please login using the boxes at the top of the page.