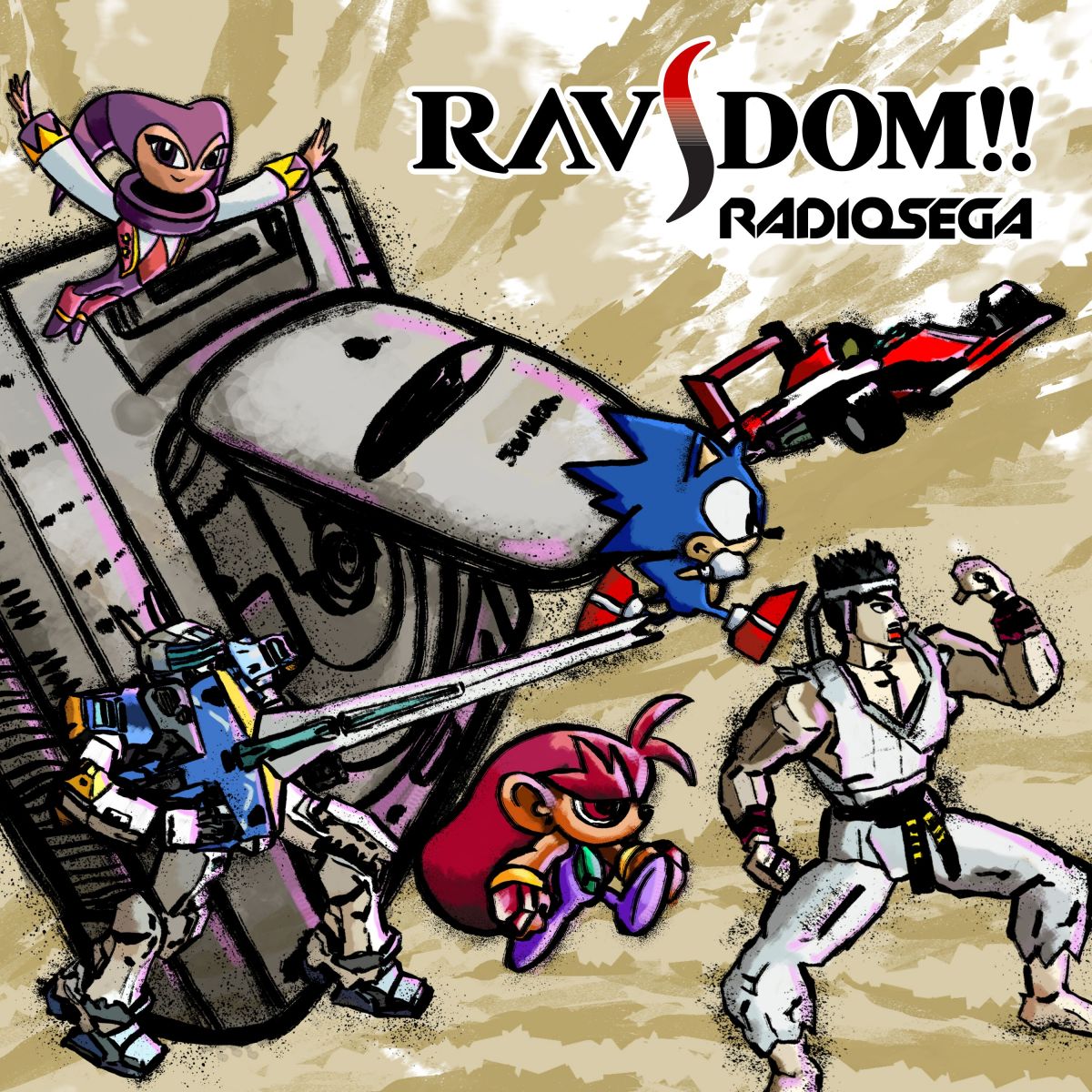 ---
What is Ravsdom?
But... What's Ravsdom!!?
Hello hello!
On my previous works, we've had a show about fighting games in SEGA consoles. We've had a show that was based on polls, requests and charts. And now we have absolute RAVsdomness!
All previous structures and formats were tossed out of the window - embracing LiVE anarchy.
There is one bit that remains from Chart Toppin', however - the will to make this show about you.
EVERYONE is encouraged to address me (@Ravsieg) to get in touch. I want to make episodes all about you.
I'd like you to share your own stories with SEGA music - what tracks you most closely associate with good memories, and the ones that shaped their passion towards the branch. And most especially - what are those memories?
Is it anguish at facing an impossible boss? Is it the joy of experiencing a game you long awaited for? Or maybe the Credits theme for a game you enjoyed beating?
If you're interested in participating, please let me know! It's absolutely fine to come up with either text or voice recordings - I would rather, however, avoid live interviews in this case in particular to prevent likely schedule clashes.
Please tune in for the first episode tomorrow (Tuesday, 14th of October) by 9pm BST for the first episode!
It will, of course, be based on the Dreamcast. I'll be kicking off this "SEGA Songs of Memories" by playing some DC tunes I closely associate with my teen years.
~Rav
14th October, 2019 - 16:32 GMT
Ravsieg
Article viewed 295 times
Comments:
You need to be logged in to post a comment.
Please login using the boxes at the top of the page.




Requests between 25th May and 31st May







Replies: 56

Replies: 0

Replies: 1522

Replies: 181

Replies: 2

http://www.segadriven.com/
http://www.lastminutecontinue.com/
http://www.sonicstadium.org/
http://www.summerofsonic.com/
http://outrun86.wordpress.com/
https://www.facebook.com/groups/soniclondon/
https://eccothedolphin.net/
http://16bap.theclassicgamer.net
http://www.sega-addicts.com
http://twitch.tv/thecorndogbandit
http://www.thedreamcastjunkyard.co.uk/
http://yakuzafan.com/
http://puyonexus.com/
http://segabits.com/
https://www.youtube.com/c/NintendoLounge
https://kngi.org/