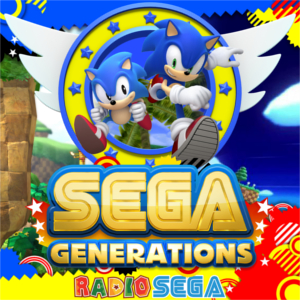 ---
Persona-fy Yourself Tomorrow!
Don your mask and Persona-fy yourself tomorrow on SEGA Generations second Atlus Genertions special!
After too long with technical difficulties and personal life issues, I am bringing the next episode up tomorrow with Persona! As previously stated, this will be for the sub-series of SEGA Generations known as Atlus Generations, where we look at games history for Atlus, the subsidiary of SEGA.
Also this will be one of the last episodes as well for SEGA Generations given my run was more a continuation of my initial series than a new show, so here will be the list of the remaining topics of the shows season/run (depending on what happens in my own life (and what KC says) will determine if this is the end of a season or the end of the show):
1. Persona (tomorrow)
2. Shining Resonance
3. Atlus Company History Special
4. SEGA Company History Special
I hope to see you guys in these last few episodes, and keep an eye out for info on giveaways for the specials with Atlus and SEGA history! See you guys there!
Comments:
There are no comments for this article.
You need to be logged in to post a comment.
Please login using the boxes at the top of the page.




Requests between 10th Jun and 16th Jun







Replies: 5

Replies: 58

Replies: 1

Replies: 0

Replies: 28

http://www.segadriven.com/
http://www.lastminutecontinue.com/
http://www.sonicstadium.org/
http://www.summerofsonic.com/
http://outrun86.wordpress.com/
https://www.facebook.com/groups/soniclondon/
https://twitter.com/cavernsofhope
http://16bap.theclassicgamer.net
http://www.sega-addicts.com
http://twitch.tv/thecorndogbandit
http://www.thedreamcastjunkyard.co.uk/
http://yakuzafan.com/
http://puyonexus.com/
http://segabits.com/
https://www.youtube.com/c/NintendoLounge