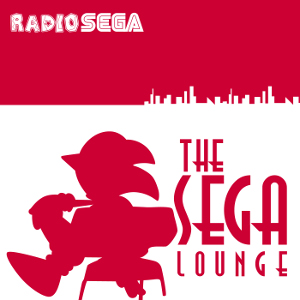 ---
Back to the Miracle World
The SEGA Lounge returns with a brand-new episode filled with surprises.
Missed us last week? We're back with a brand-new episode this Thursday, featuring a couple of surprises as well.
First up, we'll have the return of Awinnerwasyou with the awesome Memories of SEGA segment. This week, he'll focus on a Mega Drive/Genesis game...
We'll also have a review of a recently released... Master System game?! Yes, if you've played Alex Kidd in Miracle World and were a bit disappointed with Enchanted Castle, be sure to listen to our review of Alex Kidd in Miracle World 2.
And to find out more about the game, we'll have an interview with Ian Wall, the man behind the idea and a big fan of the Master System. And, courtesy of Ian and Nicole Marie T, the game's composer, we'll play some of its music as well.
If that wasn't enough, we'll be joined by Olivier, a huge Panzer Dragoon fan, who'll share some info on an online petition he's put together.
All this and more on The SEGA Lounge, this Thursday at 8pm BST (9pm CEST / 3pm EDT / 12pm PDT), only on RadioSEGA!
14th September, 2017 - 02:40 GMT
KC
Article viewed 419 times
Comments:
There are no comments for this article.
You need to be logged in to post a comment.
Please login using the boxes at the top of the page.




Requests between 10th Jun and 17th Jun







Replies: 886

Replies: 0

Replies: 1

Replies: 1006

Replies: 811

http://www.segadriven.com/
http://www.lastminutecontinue.com/
http://www.sonicstadium.org/
http://www.summerofsonic.com/
http://outrun86.wordpress.com/
https://www.facebook.com/ProjetoSegaBrasil/
https://www.facebook.com/groups/soniclondon/
http://web8.orcaserver.de/ecco/
http://16bap.theclassicgamer.net
http://www.seganerds.com
http://www.sega-addicts.com
http://segadoes.com/
http://thesonicshow.org/
http://twitch.tv/thecorndogbandit
http://www.thedreamcastjunkyard.co.uk/
http://yakuzafan.com/
http://puyonexus.com/