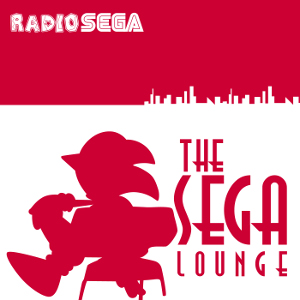 ---
Be Seeing You
Goodbye for now.
Hello, dear and faithful listeners of The SEGA Lounge. You've probably been wondering what happened to the show. I did say this would be the final season of TSL, but there was no finale episode and no news have been shared so far.
As previously mentioned, I've been having a hard time scheduling certain guests. Appointments were made, rescheduled, rescheduled again and that left me in the awkward position of not being able to put together a show for you guys, while at the same time wanting to complete the season with at least one more show for your listening pleasure.
For a surprising (for me, at least) four seasons I've had the pleasure of talking to some amazing guests, both from the awesome SEGA community and from the video game industry. People like Bentley Jones, The Zone Runners, Mike Pollock, Corey Marshall, TJ Davis, Spencer Nilsen, Aaron Webber, The Blast Processors... and many more. It's been a huge privilege and it all started as most of the stuff I do - because no one else wanted to do it.
It's time to say goodbye. The SEGA Lounge will finally leave the regular schedule of LiVE shows. However, I'm still planning to have a proper season finale with that one elusive guest. Hopefully, it'll happen soon... Not only that, but as our collaboration with the Mega Visions magazine continues, we'll have the occasional special episode of TSL. Whether it'll be a podcast-only episode or it'll air on RS at some point, it's yet to be decided.
That being said, and with the risk of repeating myself, I'd like to thank everyone who's listened to the show over these past four seasons, to all who downloaded the podcasts and to everyone who ever joined me as a co-host, especially Donnie!
To conclude my already lengthy post, a couple of questions: Is this the end of interviews on RadioSEGA? And what about Memories of SEGA? Well, stay tuned as all will be revealed in the next few days.
19th January, 2018 - 00:41 GMT
KC
Article viewed 576 times
Comments:
There are no comments for this article.
You need to be logged in to post a comment.
Please login using the boxes at the top of the page.




Requests between 6th Jan and 13th Jan







Replies: 24

Replies: 8

Replies: 50

Replies: 136

Replies: 6

http://www.segadriven.com/
http://www.lastminutecontinue.com/
http://www.sonicstadium.org/
http://www.summerofsonic.com/
http://outrun86.wordpress.com/
https://www.facebook.com/groups/soniclondon/
https://twitter.com/cavernsofhope
http://16bap.theclassicgamer.net
http://www.sega-addicts.com
http://segadoes.com/
http://thesonicshow.org/
http://twitch.tv/thecorndogbandit
http://www.thedreamcastjunkyard.co.uk/
http://yakuzafan.com/
http://puyonexus.com/
http://segabits.com/
https://www.youtube.com/c/NintendoLounge