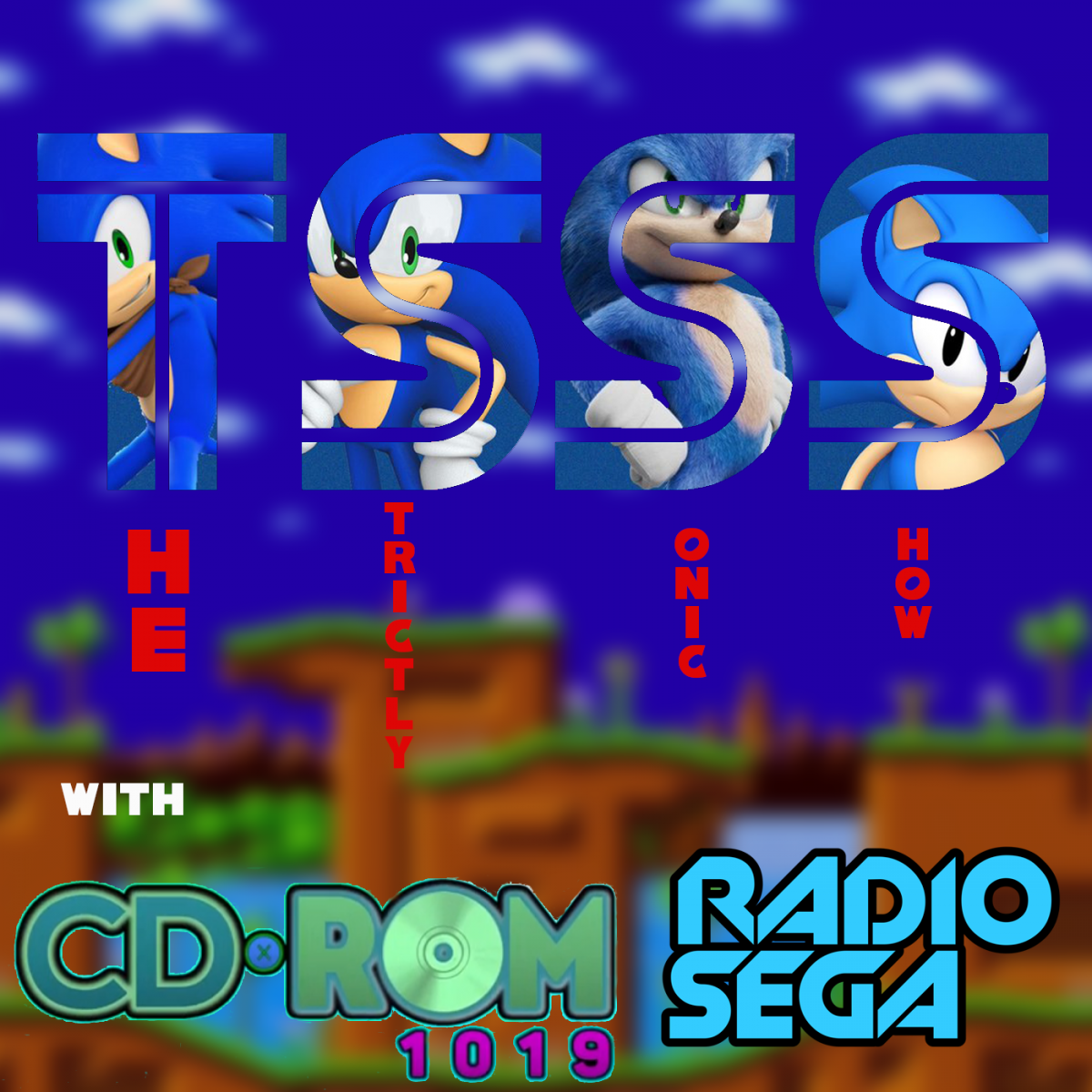 ---
Get Ready for a Run Through Time
Now with CD Quality Audio!
You've heard me say previously that each episode of TSSS will vary in length. Last weeks visit to the arcades proved to be a short trip through memory lane. But the good thing about having short episodes is that they can...and will..be off set by bigger episodes, like the one we're gonna have today (2/25/2021)

Enter......Sonic CD
There's still SO many games in this franchise to touch on. But out of the Retro sonic era (to which i'll remind everyone, Sonic Mania is NOT part of) This right here, is...THE BIG ONE
Sonic CD had not 1...but 2 WHOPPING, and vastly different, Sound tracks. One used for the international release, and one released for use here in the united states.
Further, since the main gimmick of Sonic CD is time travel, and since this game came before Sonic 3&K, the sonic game which standardized 2 versions of the music for each zone (1 per act), the OST has a different version of the music for each zone dependant on which area of time you're in. I'll also remind you, that there is a good future and a bad future. This means the JPN OST for sonic cd had 4 tracks Per zone. Add that to the 3 versions of each zone the USA release had (the USA ost recycled the "past" version tracks from the JPN release, and we're looking at a whopping 7 tracks per zone. Multiply by the 7 different zones, and you're looking at 49 jamming tracks, not including system music.
Ready to go through it all? Sonic CD was a game that meant a lot to me back in the day, and I can't wait to hear what impact it had on you, while jamming out to 2 sweet OSTS.
Only,....on the Strictly Sonic Show
25th February, 2021 - 19:40 GMT
cdrom1019
Article viewed 124 times
Comments:
There are no comments for this article.
You need to be logged in to post a comment.
Please login using the boxes at the top of the page.




Requests between 5th Apr and 11th Apr







Replies: 850

Replies: 179

Replies: 93

Replies: 5

Replies: 228

http://www.segadriven.com/
http://www.lastminutecontinue.com/
http://www.sonicstadium.org/
http://www.summerofsonic.com/
http://outrun86.wordpress.com/
https://kngi.org/
https://eccothedolphin.net/
http://16bap.theclassicgamer.net
http://www.sega-addicts.com
http://soniccagedome.net/
http://twitch.tv/thecorndogbandit
http://www.thedreamcastjunkyard.co.uk/
http://yakuzafan.com/
http://puyonexus.com/
http://segabits.com/
https://www.youtube.com/c/NintendoLounge
https://dreamcastyears.co.uk/