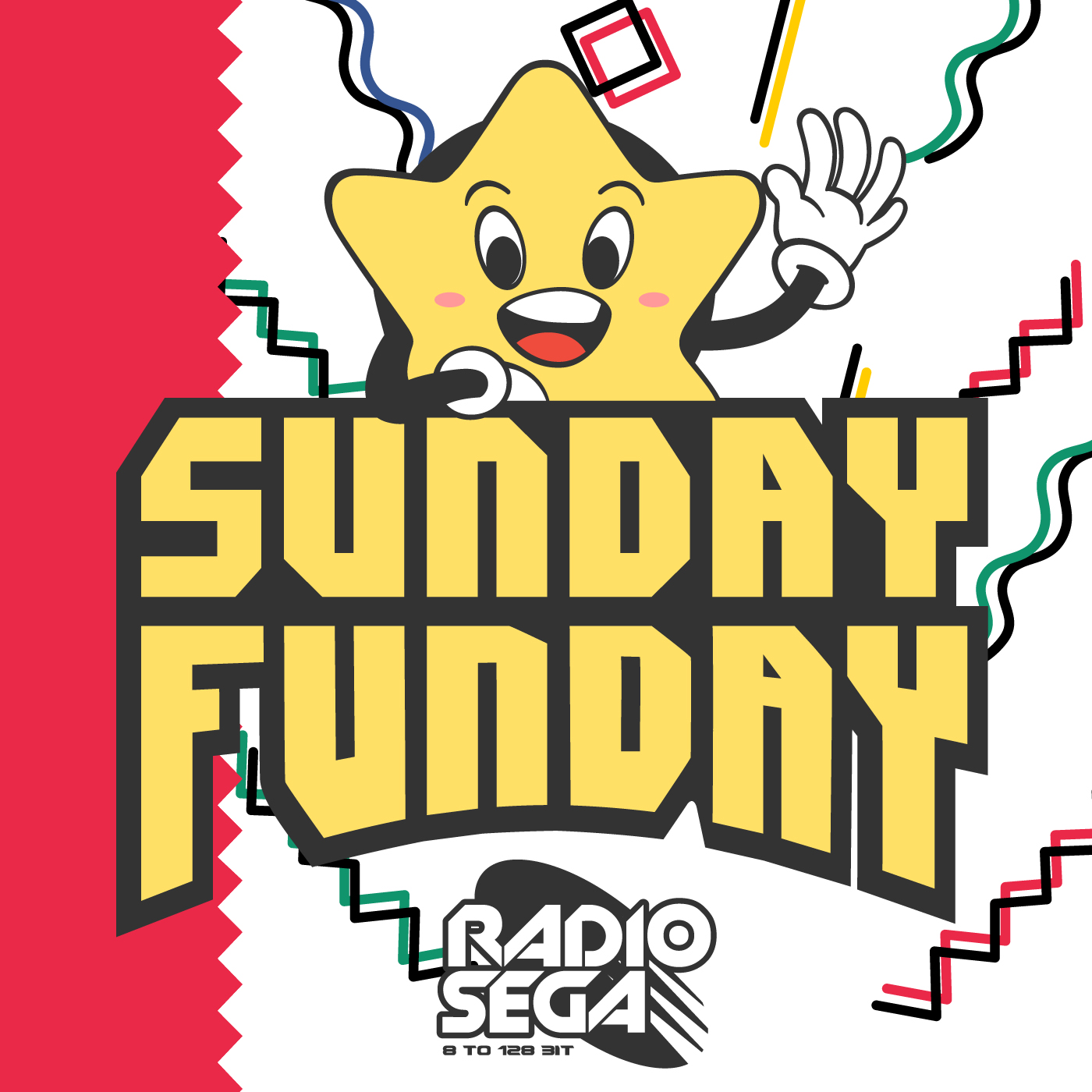 ---
Sunday Funday Episode 17 Live Later Today!
It's Sunday which means only one thing...it's almost the start of a new week!!! (LE GASP)...Oh and The Sunday Funday is live too!
RadioSEGA's Sunday Funday is back later today to turn your end of week frowns upside down! We have a show full of fun things for you wonderful people like: The Sunday Roulette's Top 3 of the Week (click here to access the poll and VOTE AWAY!!!), Split Second Rquest (join the RadioSEGA's Discord Server to take part in this segment), Gone in a Sonic Minute with a BRAND NEW CONTESTANT *insert Smash Bros NEW CHALLENGER jingle here*, The Non-SEGA Tracks of the Week (click here to request you favourite non-SEGA tracks and they could be played on the radio) and, of course, The Sunday Call In!
Also due to Daylight Savings over in North America later tonight the show will be going live one hour later than it's orginal time, this means that the times will be 8PM UK/9PM CET/4PM ET/1PM PT. So get ready for another day of fun & festivities with Episode 17/Season 02 EP: 02 of The RadioSEGA's Sunday Funday starting later today!
Comments:
There are no comments for this article.
You need to be logged in to post a comment.
Please login using the boxes at the top of the page.




Requests between 25th May and 31st May







Replies: 56

Replies: 0

Replies: 1522

Replies: 181

Replies: 2

http://www.segadriven.com/
http://www.lastminutecontinue.com/
http://www.sonicstadium.org/
http://www.summerofsonic.com/
http://outrun86.wordpress.com/
https://www.facebook.com/groups/soniclondon/
https://eccothedolphin.net/
http://16bap.theclassicgamer.net
http://www.sega-addicts.com
http://twitch.tv/thecorndogbandit
http://www.thedreamcastjunkyard.co.uk/
http://yakuzafan.com/
http://puyonexus.com/
http://segabits.com/
https://www.youtube.com/c/NintendoLounge
https://kngi.org/