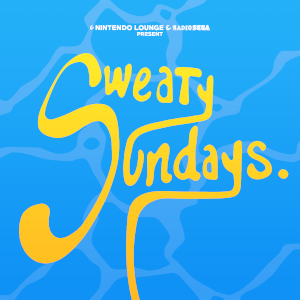 ---
The Future of Sweaty Sundays
We've been sweating too much!
What started off as an inside joke between myself, Scott, & Jimmy 4 years ago. Finally came to reality with the weekly show Sweaty Sundays. (Mostly) Every week, we got together to discuss the latest in Video gaming, film & TV, and life for a one hour live show.

However, having a weekly show with two hosts every week as a side activity can often be difficult, especially with university and other commitments, so we have decided to have Sweaty Sundays run Fortnightly. These episodes will also be pre-recorded to ensure the best quality banter can be delivered to the listeners.

The next episode of Sweaty Sundays will air on the 18th of August at 3pm GMT+1, so you may be wondering, what's airing tonight?! You're just going to have to wait and see....
11th August, 2019 - 14:38 GMT
DrScottnik
Article viewed 374 times
Comments:
There are no comments for this article.
You need to be logged in to post a comment.
Please login using the boxes at the top of the page.




Requests between 18th May and 24th May







Replies: 1518

Replies: 2

Replies: 838

Replies: 3660

Replies: 222

http://www.segadriven.com/
http://www.lastminutecontinue.com/
http://www.sonicstadium.org/
http://www.summerofsonic.com/
http://outrun86.wordpress.com/
https://www.facebook.com/groups/soniclondon/
https://eccothedolphin.net/
http://16bap.theclassicgamer.net
http://www.sega-addicts.com
http://twitch.tv/thecorndogbandit
http://www.thedreamcastjunkyard.co.uk/
http://yakuzafan.com/
http://puyonexus.com/
http://segabits.com/
https://www.youtube.com/c/NintendoLounge
https://kngi.org/