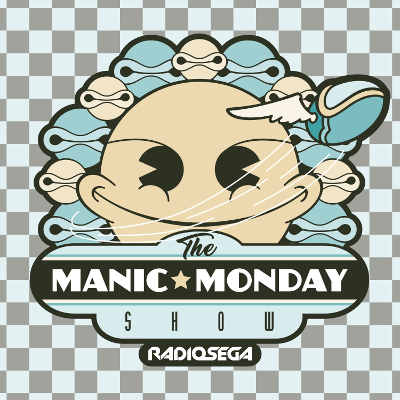 ---
Pedal to the Metal... and Other Genres of Music
The first Special episode of this season of The Manic Monday Show is coming your way.
Hey, everyone! Let me start by apologising for being late with this blog post. The fact is that I've been busy playing and reviewing Streets of Rage 4 and working on other stuff related to my other show and podcast, The SEGA Lounge.
With the apologies out of the way, it's time to tell you how you can take part in the next episode of The Manic Monday Show - the first Special of the current Quarantine Edition! As you probably already know, we're dedicating the entire show to music from SEGA and third party racing games.
And that's where you come in. I want you to tell me what music should be played on Monday. Do you have a tune that makes you want to drift when you're racing on the highway? Maybe one that makes you feel relaxed when you're driving home from work and can see that beautiful sunset in the distance?
Whatever's the case, feel free to use this link to let me know which tracks I should play on the show: http://radiose.ga/manicracing.
Remember: third party games are the ones that were not developed or published by SEGA but were released on SEGA systems. Also, don't limit yourself to racing or driving games. You can request tracks from other types of games that are featured when you're racing or driving. Common sense is appreciated.
Request and tune in on Monday, May 4th, ar 8 PM BST/9 PM CEST / 3 PM EDT / 12 PM PDT to The Manic Monday Show - Quarantine Edition - Racing Games Special.
30th April, 2020 - 16:12 GMT
KC
Article viewed 102 times
Comments:
There are no comments for this article.
You need to be logged in to post a comment.
Please login using the boxes at the top of the page.




Requests between 25th May and 31st May







Replies: 56

Replies: 0

Replies: 1522

Replies: 181

Replies: 2

http://www.segadriven.com/
http://www.lastminutecontinue.com/
http://www.sonicstadium.org/
http://www.summerofsonic.com/
http://outrun86.wordpress.com/
https://www.facebook.com/groups/soniclondon/
https://eccothedolphin.net/
http://16bap.theclassicgamer.net
http://www.sega-addicts.com
http://twitch.tv/thecorndogbandit
http://www.thedreamcastjunkyard.co.uk/
http://yakuzafan.com/
http://puyonexus.com/
http://segabits.com/
https://www.youtube.com/c/NintendoLounge
https://kngi.org/