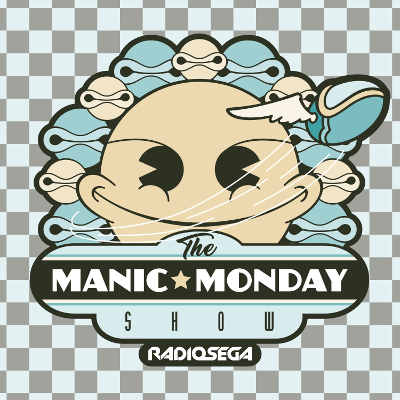 ---
The Special After the Switcheroo
Let's talk "third party", shall we?
Greetings, you lovely manic people, you!
First of all, I'd like to remind you that I won't be hosting The Manic Monday Show this week. Instead, someone else will be taking the reigns of the show as the opening act of RadioSEGA's Opposite Week.
With that in mind, please join in on the festivities. I will be LiVE at some point during the week with a totally different show but you'll have to wait to find out both who tomorrow's show is and which RadioSEGA show I'll be tackling.
Now that that's out of the way, it's time to address the last special show of this "season": the third party special, airing on Monday, 29th of June. As in previous specials, I'm asking you, the listeners to contribute with your requests. This time, we're focusing exclusively on "third party games", meaning games that were not developed or published by SEGA in any territory but were still released on SEGA systems (consoles or arcade boards).
To take part, head over to
radiose.ga/thirdparty
and fill in the survey. It closes some time during the morning/afternoon of the 29th of June, but the sooner you get the requests in, the better, especially if you're suggesting tracks I don't have in my personal library.
In summary...
a) Tune in to RadioSEGA's Opposite Week, starting this Monday, 22nd of June, at 8PM BST with a very different episode of The Manic Monday Show - Quarantine Edition.
b) Request songs and tune in to The Manic Monday Show - Quarantine Edition - Third Party Special, on Monday, 29th of June, at 8PM BST.
That is all. Thank you.
22nd June, 2020 - 01:10 GMT
KC
Article viewed 205 times
There are no comments for this article.
You need to be logged in to post a comment.
Please login using the boxes at the top of the page.