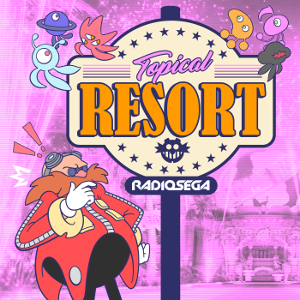 ---
Adults only night!
Bring your children if you want, just prepare for the ESRB and PEGI to complain if they're under 18.
The park is reopening after last weeks delve into the Modern Mobile industry, and today, we don't think it's appropriate to bring the whole family, or you can if you want, but we're not responsible for scarred children I guess.
So in all seriousness, what will we be looking at on this episode? We'll be taking a special delve into the Bayonetta Series.
Let's take a look at what else is now around the Resort:
Request Resort:
Eligible games for this week's Request Resort include:
8-Bit Bayonetta
Bayonetta
Bayonetta 2
Bayonetta: Bloody Fate
Discord Call-in:
The grand reopening of the Discord Call-in will be happening on this episode. If you have any interest in Bayonetta, give us a call on our Discord server (radiose.ga/discord)!
So if you have a general interest in the series, why not tune in at 7PM BST, 8PM CEST, 2PM EDT or 11AM PDT?
14th April, 2017 - 17:21 GMT
GreenViper8
Article viewed 764 times
Comments:
There are no comments for this article.
You need to be logged in to post a comment.
Please login using the boxes at the top of the page.




Requests between 25th May and 31st May







Replies: 56

Replies: 0

Replies: 1522

Replies: 181

Replies: 2

http://www.segadriven.com/
http://www.lastminutecontinue.com/
http://www.sonicstadium.org/
http://www.summerofsonic.com/
http://outrun86.wordpress.com/
https://www.facebook.com/groups/soniclondon/
https://eccothedolphin.net/
http://16bap.theclassicgamer.net
http://www.sega-addicts.com
http://twitch.tv/thecorndogbandit
http://www.thedreamcastjunkyard.co.uk/
http://yakuzafan.com/
http://puyonexus.com/
http://segabits.com/
https://www.youtube.com/c/NintendoLounge
https://kngi.org/