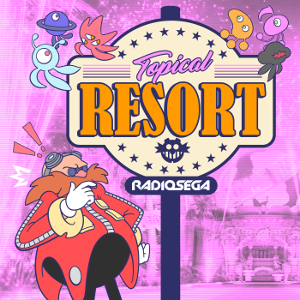 ---
Door Into Autumn
Please go out and kick about some leaves, it's fun.
Sure, it may be different for some, but for a lot of our listeners, they might have noticed the chill in the air. The sun seems to have disappeared and in its place is wind - lots and lots of wind. Where am I going with this? If you caught the end of last week's show, you may know that I pointed out that this Sunday marks the start of autumn here in the UK. On RadioSEGA, it used to be a traditional to create an autumnal themed show, but this tradition died off for whatever reason, but I love the concept so much that I've decided that it's time to revive it. Get your coats ready!

The topic for this episode is: Autumn Megamix

Here's what's coming up on this week's episode:

Requests
If you caught the two megamixes we did towards the start of the last season of the resort, you know how this works, but if you don't, the rules look something like this:
Any track goes as long as it relates to the topic.
Send in a few requests, as they're scattered throughout the show.
And the specific rule for this episode:
Summer tracks or autumn, since this show is meant to serve as a bridge between the two.
You can get in your requests for this segment over on Twitter (@RadioSEGA, @TopicalResort or @TheGreenViper8), you can send me a PM on our Discord server (radiose.ga/discord) or you can email me at topicalresort@gmail.com.

Discord Call-In
Got a burning question you'd like to ask? Got an opinion on anything said on the show? Maybe you just want to talk about anything to do with gaming. Either way, the Discord Call-in is a way to do that while actually getting your voice onto the show! You may be asking "How do you do this?", and it's very simple. Join our Discord Server by visiting radiose.ga/discord and from there, you'll need to grab a microphone and you'll need to join the Chillout Voice Room!

Are you wanting to wrap up warm around the fire with the radio blasting? Then why not tune in at 7PM BST, 8PM CEST, 2PM EDT or 11AM PDT?
20th September, 2018 - 18:22 GMT
GreenViper8
Article viewed 249 times
Comments:
There are no comments for this article.
You need to be logged in to post a comment.
Please login using the boxes at the top of the page.




Requests between 15th Jul and 21st Jul







Replies: 29

Replies: 2427

Replies: 24

Replies: 5

Replies: 58

http://www.segadriven.com/
http://www.lastminutecontinue.com/
http://www.sonicstadium.org/
http://www.summerofsonic.com/
http://outrun86.wordpress.com/
https://www.facebook.com/groups/soniclondon/
https://twitter.com/cavernsofhope
http://16bap.theclassicgamer.net
http://www.sega-addicts.com
http://twitch.tv/thecorndogbandit
http://www.thedreamcastjunkyard.co.uk/
http://yakuzafan.com/
http://puyonexus.com/
http://segabits.com/
https://www.youtube.com/c/NintendoLounge