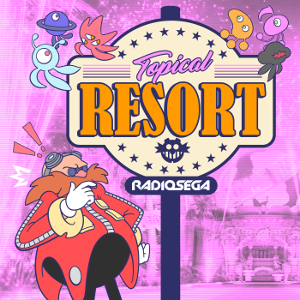 ---
Testing Your Knowledge, One Puyo at a Time!
Or tetramino, or gem, or monkey in a ball, or....
SEGA are often crowned the Kings of many genres, and while puzzle games may not stand out as their most defining genre, they've amassed a large collection of solid titles over the years. With a new Puyo Puyo just around the corner in Japan, it seems like the perfect time to celebrate all things confusing and befuddling!

The topic for this episode is: SEGA Puzzle Games

Here's what's coming up on this week's episode:

Request Resort
Here is the list of games eligible for this week's Request Resort:
Baku Baku Animal
Bayoen!! The Megatracks of Puyo Puyo CD
Borench
Chu Chu Rocket
Columns 97
Columns Crown
Columns II: The Voyage Through Time
Columns III: Revenge of Columns (Taiketsu! Columns World)
Columns [8-bit]
Columns [Arcade]
Columns [Mega Drive]
Dr. Robotnik's Mean Bean Machine
Fruit'Y
Lemmings
Mr. Driller
Pengo
Puyo Pop
Puyo Pop Fever
Puyo Puyo
Puyo Puyo 2
Puyo Puyo 7
Puyo Puyo Fever 2
Puyo Puyo Tetris
Puyo Puyo Vocal Tracks
Puyo Puyo! 15th Anniversary
Puyo Puyo!! 20th Anniversary
Puyo Puyo~n (Puyo Puyo 4)
SEGA AGES 2500 Series Vol.28: Tetris Collection
SEGA Swirl
Sonic Eraser
Tetris Giant (Tetris Dekaris)
Super Monkey Ball
Super Monkey Ball 2
Super Monkey Ball 3D
Super Monkey Ball Jr.
Super Monkey Ball Step & Roll
Super Monkey Ball Touch & Roll
Super Monkey Ball: Banana Blitz
Super Monkey Ball: Banana Splitz

You can get in your requests for this segment over on Twitter (@RadioSEGA, @TopicalResort or @TheGreenViper8), you can send me a PM on our Discord server (radiose.ga/discord) or you can email me at topicalresort@gmail.com.

Discord Call-In
Got a burning question you'd like to ask? Got an opinion on anything said on the show? Maybe you just want to talk about anything to do with gaming. Either way, the Discord Call-in is a way to do that while actually getting your voice onto the show! You may be asking "How do you do this?", and it's very simple. Join our Discord Server by visiting radiose.ga/discord and from there, you'll need to grab a microphone and you'll need to join the Chillout Voice Room!

Wanting to wrack your brain with some intense puzzles? Then why not tune in at 7PM BST, 8PM CEST, 2PM EDT or 11AM PDT?
18th October, 2018 - 14:07 GMT
GreenViper8
Article viewed 255 times
Comments:
There are no comments for this article.
You need to be logged in to post a comment.
Please login using the boxes at the top of the page.




Requests between 5th May and 12th May







Replies: 0

Replies: 28

Replies: 1016

Replies: 41

Replies: 2423

http://www.segadriven.com/
http://www.lastminutecontinue.com/
http://www.sonicstadium.org/
http://www.summerofsonic.com/
http://outrun86.wordpress.com/
https://www.facebook.com/groups/soniclondon/
https://twitter.com/cavernsofhope
http://16bap.theclassicgamer.net
http://www.sega-addicts.com
http://segadoes.com/
http://thesonicshow.org/
http://twitch.tv/thecorndogbandit
http://www.thedreamcastjunkyard.co.uk/
http://yakuzafan.com/
http://puyonexus.com/
http://segabits.com/
https://www.youtube.com/c/NintendoLounge