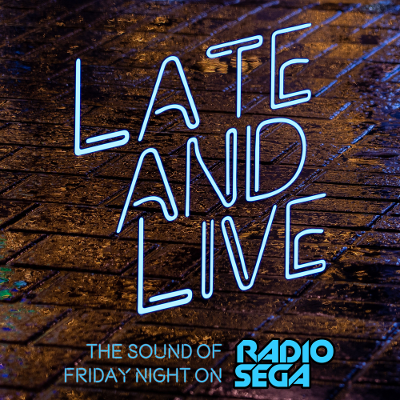 ---
Party along with Late and Live this WinterFest! (requests are now closed)
WinterFest returns to RadioSEGA between Friday 18th and Monday 21st December 2020 and I'm really happy that, for the first time ever, I'll be bringing the sound of Friday night to RadioSEGA's biggest party of the year with a very special episode!
December is normally full of Christmas parties, whether they be with friends, family or work colleagues. Unfortunately, those aren't really possible this year so here at Late and Live we'll be bringing you our own Christmas Party Vocal Mix where we'll be playing nothing but SEGA tunes that'll not only make you want to dance with your mates or around your handbag, but that you'll also want to sing at the top of your voice too!
Whether it's sung or rapped and whatever language it's in, as long as it's an uptempo SEGA original tune or community arrangement that features vocals we'll be playing it on Late and Live this WinterFest! And as it's a special occasion, we'll be on the air for two hours so there's plenty of room to request your favourites!
UPDATE: Requests are now closed - thanks to everyone who sent their requests in!
So to get your favourite vocal track on Late and Live, send your request to me via one of the following methods:
Discord: Send me a private message on our Discord - I'm ResidentSD. (goto http://radiose.ga/discord to join!)
Twitter: send me a tweet or direct message - I'm ResidentSD
E-mail: send an email to residentsd [at] radiosega [dot] net
So make sure you tune in throughout the weekend for special editions of all your favourite shows from RadioSEGA and beyond, and I very much hope you'll celebrate the festive season with us and Late and Live's Christmas Party Vocal Mix. Join me LiVE on Friday 18th December 2020 from 10pm GMT/UK time (11pm CET/5pm ET/2pm PT) only here on RadioSEGA!
Missed the last episode of Late and Live? Download or stream the Lost All Request Hedgehog Re...Mix and every episode here, on Apple Podcasts or wherever you get your podcasts.
Download - https://www.radiosega.net/media/?show=Late%20and%20Live

Listen on Apple Podcasts - https://podcasts.apple.com/podcast/late-and-live/id1502182355
Or search for Late and Live on Pocket Casts, Podcast Addict, Overcast or your favourite podcast app.
8th December, 2020 - 00:29 GMT
ResidentSD
Article viewed 192 times
There are no comments for this article.
You need to be logged in to post a comment.
Please login using the boxes at the top of the page.