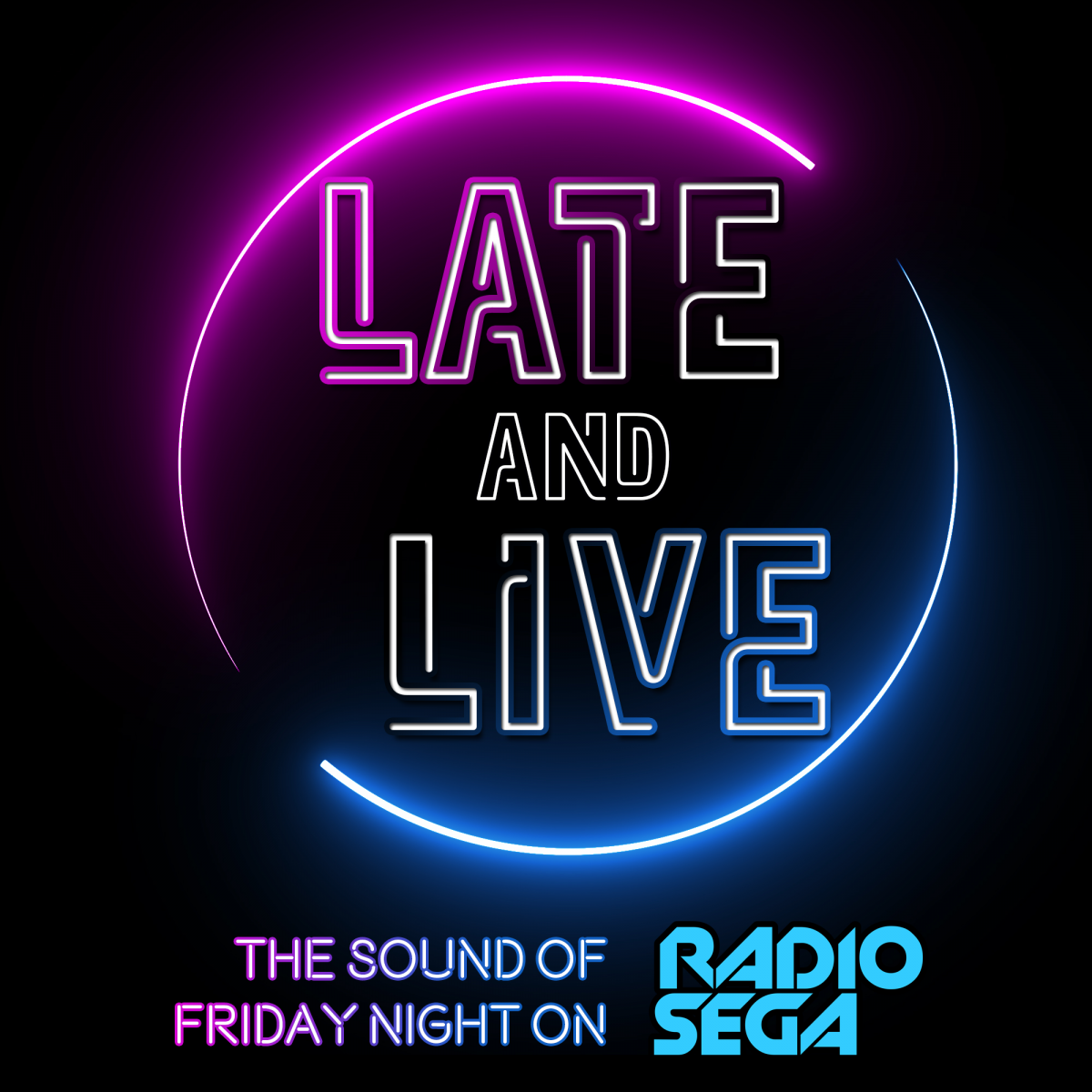 ---
The Mini SEGA Mix returns!
Late and Live returns after a week off with our second DJ mix of the year and, for the second time in as many years, I'm miniaturising my favourite show concept all over again as I present The Mini SEGA Mix.
The SEGA Mix debuted in 2011 as a 2 hour celebration of the best SEGA classics and modern favourites along with a dedicated themed section, all played non-stop. The Mini SEGA Mix is the same but squeezed down into a single hour so, on the next episode of Late and Live, I'll be playing 20 minutes of pre-2000 SEGA classics, 20 minutes of 21st century SEGA favourites and a 20 minute themed section which will be revealed on the night - and I think it's one you're really going to really enjoy! Plus from the moment you hear the SEGA-MIX intro to the moment you hear the "Thanks for Listening" jingle, every single song will be played non-stop so there's no time to rest or take a toilet break!
As this is a DJ Mix there are no requests but I most certainly hope you enjoy the music I've got planned for you!
So join me as Late and Live returns with bang as I present The Mini SEGA Mix. Stay tuned after Pick n' Mix and VGBeats Box and join me LiVE on Friday after 10pm UK time (11pm CET/5pm ET/2pm PT/21:00 GMT) only here on RadioSEGA!
Missed the last episode of Late and Live? Download or stream April's Late and Live Mix, last year's Mini SEGA Mix and every episode here or wherever you get your podcasts.

Download - https://www.radiosega.net/media/?show=Late%20and%20Live

Listen on Apple Podcasts - https://podcasts.apple.com/podcast/late-and-live/id1502182355
Or search for Late and Live on Apple Podcasts, Stitcher, Pocket Casts or your podcasting service of choice.
16th April, 2021 - 23:43 GMT
ResidentSD
Article viewed 107 times
Comments:
There are no comments for this article.
You need to be logged in to post a comment.
Please login using the boxes at the top of the page.




Requests between 3rd May and 9th May







Replies: 183

Replies: 96

Replies: 850

Replies: 5

Replies: 228

http://www.segadriven.com/
http://www.lastminutecontinue.com/
http://www.sonicstadium.org/
http://www.summerofsonic.com/
http://outrun86.wordpress.com/
https://kngi.org/
https://eccothedolphin.net/
http://16bap.theclassicgamer.net
http://www.sega-addicts.com
http://soniccagedome.net/
http://twitch.tv/thecorndogbandit
http://www.thedreamcastjunkyard.co.uk/
http://yakuzafan.com/
http://puyonexus.com/
http://segabits.com/
https://www.youtube.com/c/NintendoLounge
https://dreamcastyears.co.uk/