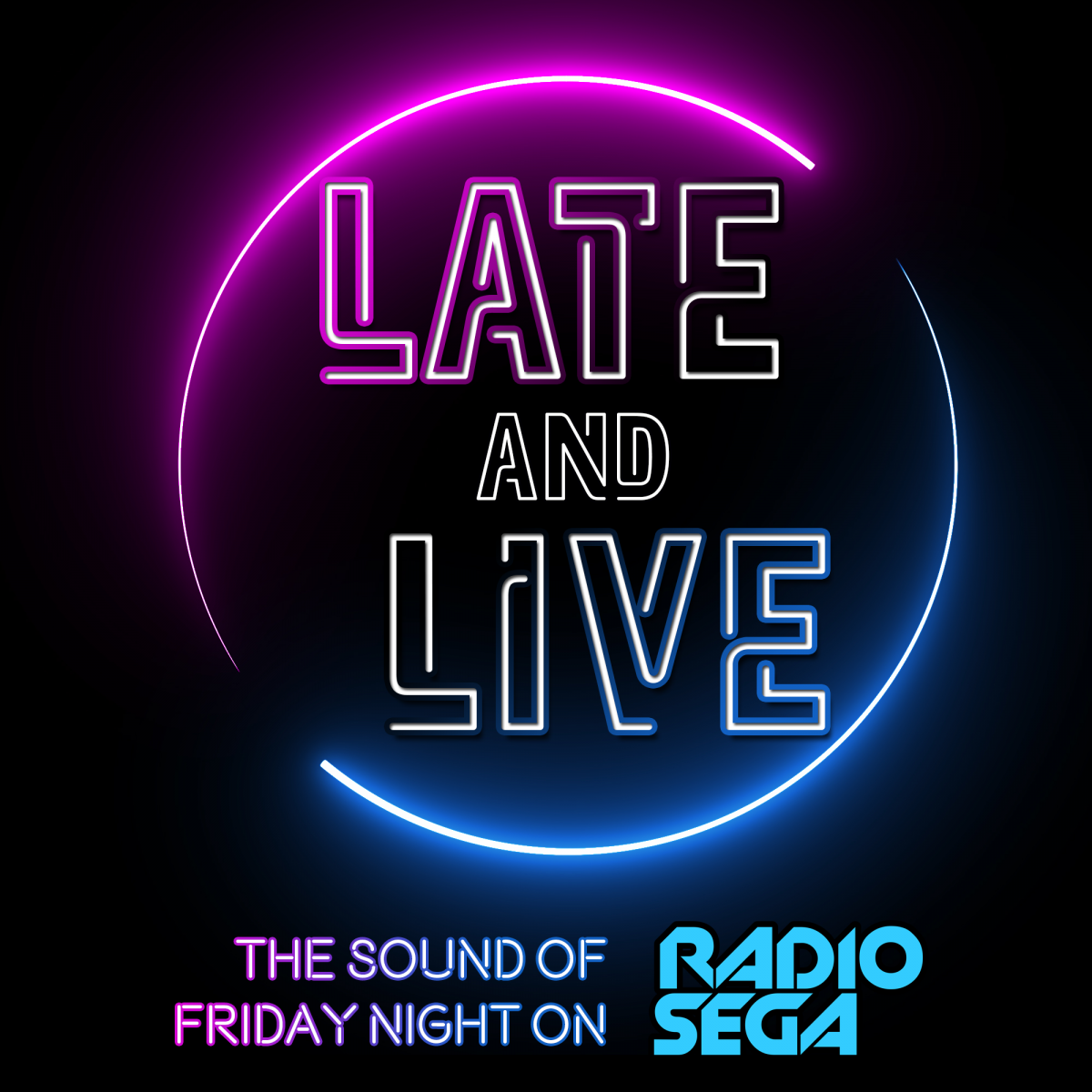 ---
Late and Live returns this Friday + revised Season 4 schedule
After a week break, Late and Live returns this Friday to complete season 4 with our final Late and Live Mix, DJ Mix and Listener Mix episodes of the year!
As you may know, due to a medical issue I was unable to bring you November's Late and Live Mix last Wednesday. However, I'm now fit again to return to the RadioSEGA airwaves, so this Friday we'll have a second crack at bringing you our final showcase this year of the newest music, the latest playlist additions and the SEGA party tunes you're loving right now.
Requests already submitted for last week's episode have been retained and will feature in this week's show, however if you want to change your requests or you haven't got your request in already, send them to me via one of the following three methods:
Discord: Send me a private message on our Discord - I'm ResidentSD. (goto http://radiose.ga/discord to join!)
Twitter: send me a tweet or direct message - I'm ResidentSD
E-mail: send an email to residentsd [at] radiosega [dot] net
This one week delay means a slight revision to the originally published schedule for November as follows:
Friday 19th November 2021 - Late and Live Mix

Friday 26th November 2021 - Listener Mix (no change)

Friday 3rd December 2021 - ResidentSD's Favourites Mix - Seasons 1 & 2
So join me as I return back to RadioSEGA LiVE Fridays this Friday after VGBeats Box - I'm LiVE after 10pm UK time/GMT (11pm CET/5pm ET/2pm PT) only here on RadioSEGA!
Missed the last episode of Late and Live? Download or stream the last Dance Mix and every episode here or wherever you get your podcasts.

Download - https://www.radiosega.net/media/?show=Late%20and%20Live

Listen on Apple Podcasts - https://podcasts.apple.com/podcast/late-and-live/id1502182355
Or search for Late and Live on Apple Podcasts, Stitcher, Pocket Casts or your podcasting service of choice.
16th November, 2021 - 20:04 GMT
ResidentSD
Article viewed 69 times
There are no comments for this article.
You need to be logged in to post a comment.
Please login using the boxes at the top of the page.