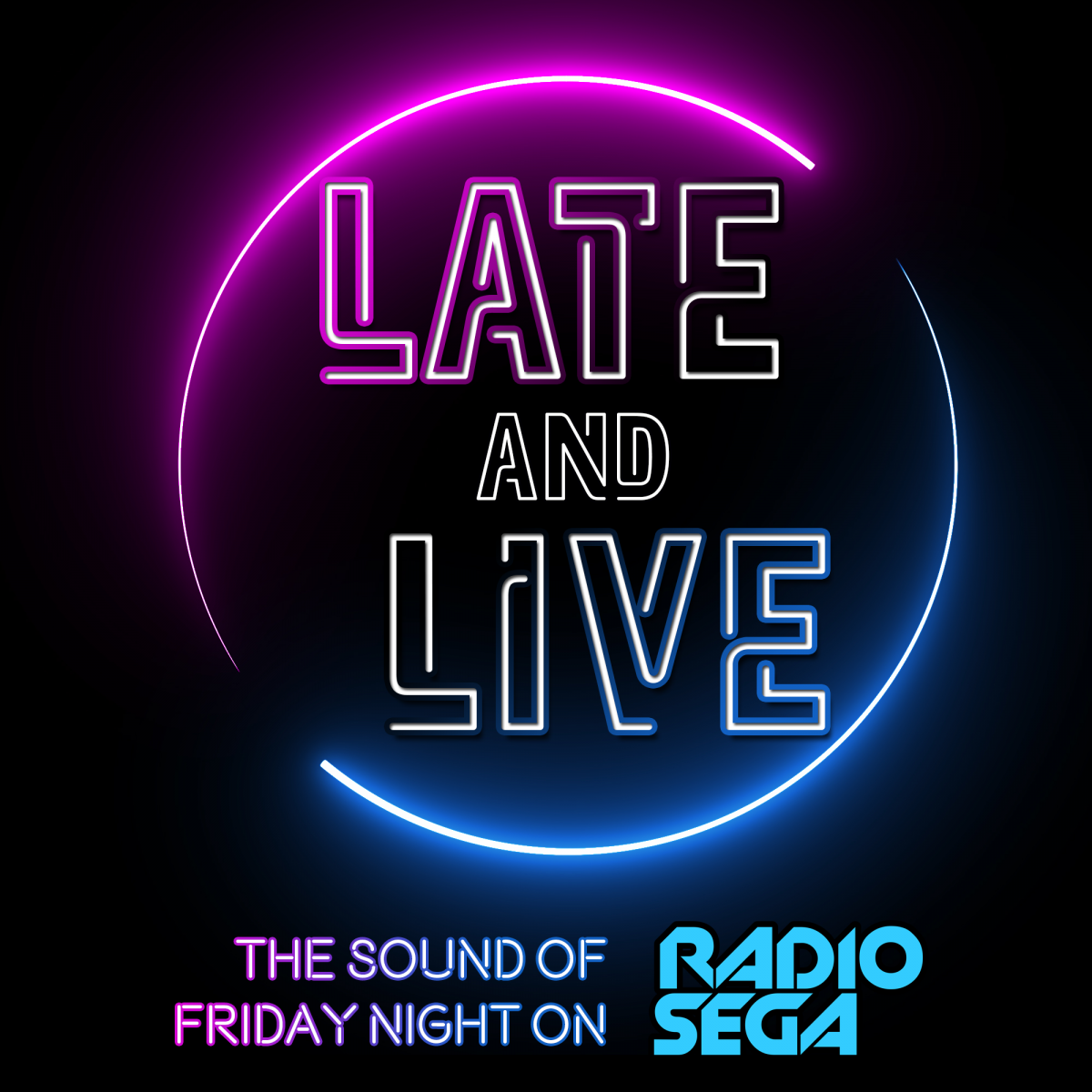 ---
The sound of Friday night comes to Wednesday night this week!
For the last 73 episodes since Late and Live returned to the RadioSEGA airwaves in 2020, the sound of Friday night has always aired on a Friday night - makes sense right? That changes this week as Late and Live brings the party to the middle of the week for November's Late and Live Mix!
Yes, unfortunately I won't be around to present a live show this coming Friday, so November's Late and Live Mix will be LiVE this Wednesday (10th November 2021) with the usual mix of the latest releases, playlist additions and the SEGA party tunes we're all loving right now.
Want to add to my hump day playlist? Send a request or two to me via one of the following three methods:
Discord: Send me a private message on our Discord - I'm ResidentSD. (goto http://radiose.ga/discord to join!)
Twitter: send me a tweet or direct message - I'm ResidentSD
E-mail: send an email to residentsd [at] radiosega [dot] net
So you don't have to wait as long for your Late and Live fix this week as I'm finishing a RadioSEGA LiVE Wednesday triple bill following Individual and a Manic Jukebox special kicking off RadioSEGA's Fan Choice Awards 2021 hosted by KC! Join me LiVE after 10pm UK time/GMT (11pm CET and back at our normal time of 5pm ET/2pm PT) only here on RadioSEGA!
Missed the last episode of Late and Live? Download or stream last week's Dance Mix and every episode here or wherever you get your podcasts.

Download - https://www.radiosega.net/media/?show=Late%20and%20Live

Listen on Apple Podcasts - https://podcasts.apple.com/podcast/late-and-live/id1502182355
Or search for Late and Live on Apple Podcasts, Stitcher, Pocket Casts or your podcasting service of choice.
7th November, 2021 - 01:29 GMT
ResidentSD
Article viewed 75 times
Comments:
There are no comments for this article.
You need to be logged in to post a comment.
Please login using the boxes at the top of the page.




Requests between 22nd Nov and 28th Nov







Replies: 0

Replies: 211

Replies: 125

Replies: 0

Replies: 4

http://www.segadriven.com/
http://www.lastminutecontinue.com/
http://www.sonicstadium.org/
http://www.summerofsonic.com/
http://soniccagedome.net/
http://segabits.com/
https://dreamcastyears.co.uk/
https://twitter.com/segaguys
https://kngi.org/
https://www.thedreamcastjunkyard.co.uk/
https://outrun86.wordpress.com/
https://eccothedolphin.net/
https://16bap.theclassicgamer.net/
https://puyonexus.com/
https://yakuzafan.com/
https://shenmuedojo.com/
https://thesonicpodcast.podbean.com/
https://www.thesegalounge.com/
https://rspicknmix.com