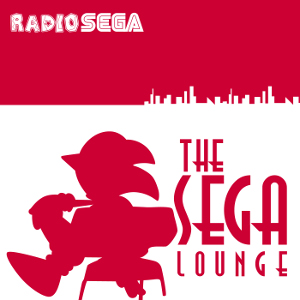 ---
The Time Has Come
Everything is in place for the return...
Greetings, dear listeners! Let me start this blog post by thanking you for the emails, tweet DMs and Discord messages asking for the return of The SEGA Lounge. Your support is much appreciated!
The doors of the Lounge have been closed for the past month (and a half?) and we had planned for a return a couple of weeks ago. Sadly, technical problems on my end forced me to postpone this.
That being said, everything's in place for our grand reopening. Chairs have been dusted, beverages are being prepared and guests are being lined up. The SEGA Lounge returns to RadioSEGA a week from now, on Thursday, August 31st, at 8pm BST (3pm EDT/12pm PDT).
Following a previous RadioSEGA announcement, it's my pleasure to tell you that our return episode will be airing LiVE and joining me will be Opus Science Collective and some of the talent behind the RadioSEGA Presents: Collision Theory album. We'll also be previewing one of the tracks before the release the day after.
However, the return of the show will also mark the final stretch of this fourth season. So I thought we should give you, the listeners, the chance to tell us who exactly you'd like us to invite on the show. With that in mind, I've put a survey for you to vote on your 3 favourite guests. You can find it here.
That's it for now. We're tremendously excited to be back and I hope you guys join us next Thursday for a brand new, LiVE, episode of The SEGA Lounge, only on RadioSEGA!
25th August, 2017 - 01:27 GMT
KC
Article viewed 389 times
Comments:
There are no comments for this article.
You need to be logged in to post a comment.
Please login using the boxes at the top of the page.




Requests between 10th Jun and 17th Jun







Replies: 886

Replies: 0

Replies: 1

Replies: 1006

Replies: 811

http://www.segadriven.com/
http://www.lastminutecontinue.com/
http://www.sonicstadium.org/
http://www.summerofsonic.com/
http://outrun86.wordpress.com/
https://www.facebook.com/ProjetoSegaBrasil/
https://www.facebook.com/groups/soniclondon/
http://web8.orcaserver.de/ecco/
http://16bap.theclassicgamer.net
http://www.seganerds.com
http://www.sega-addicts.com
http://segadoes.com/
http://thesonicshow.org/
http://twitch.tv/thecorndogbandit
http://www.thedreamcastjunkyard.co.uk/
http://yakuzafan.com/
http://puyonexus.com/